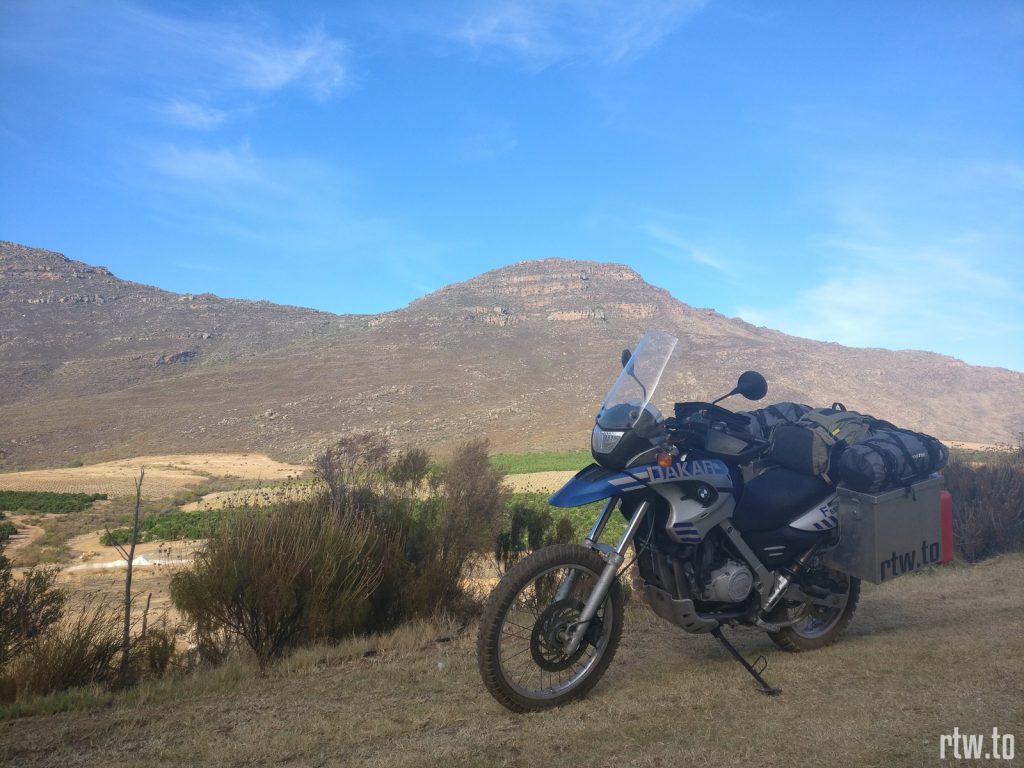 I woke up the next day with uneasiness in my mind, as I was wondering what was going to happen at the border with me having overstayed my visa in South Africa and whether I'd have problems entering Namibia. After I've spent ages packing up, I hit the road and was amused by the people hired just to hold a red flag in the middle of the road, to signal road works. As I later found out, this was a common occurrence in both South Africa and Namibia.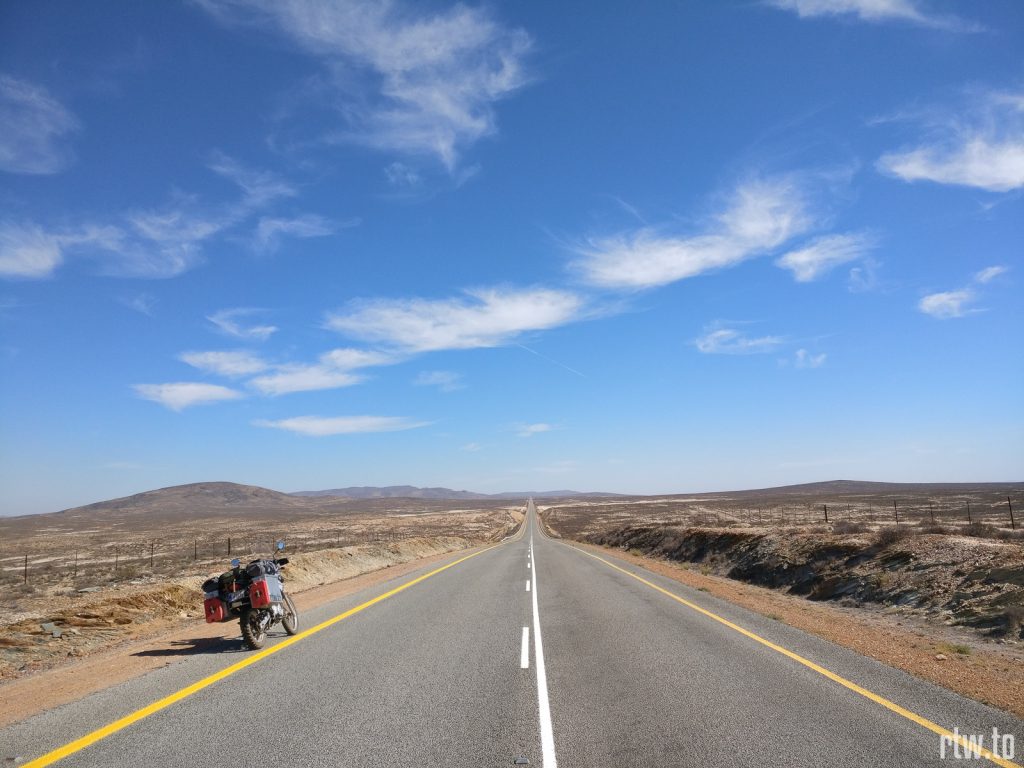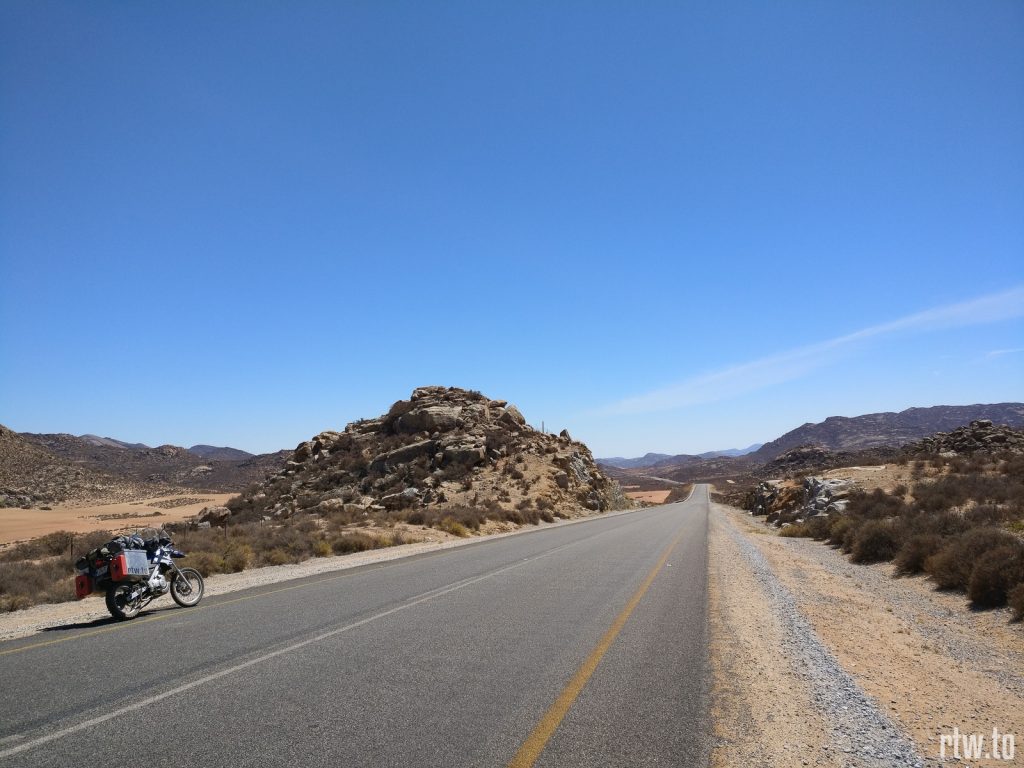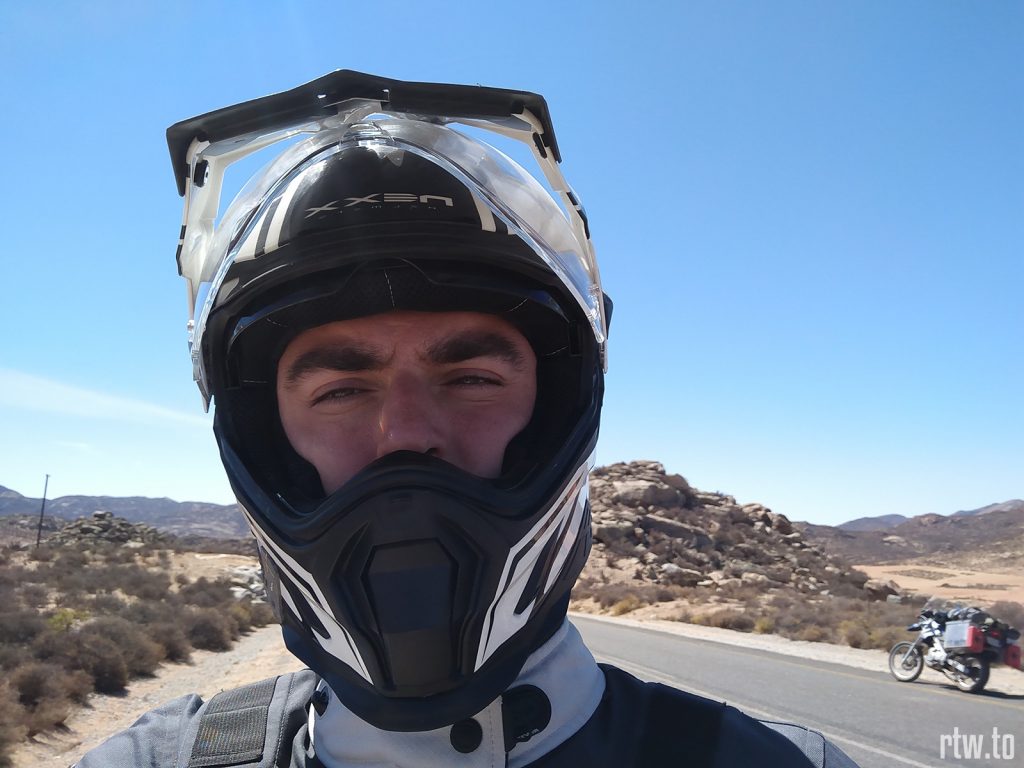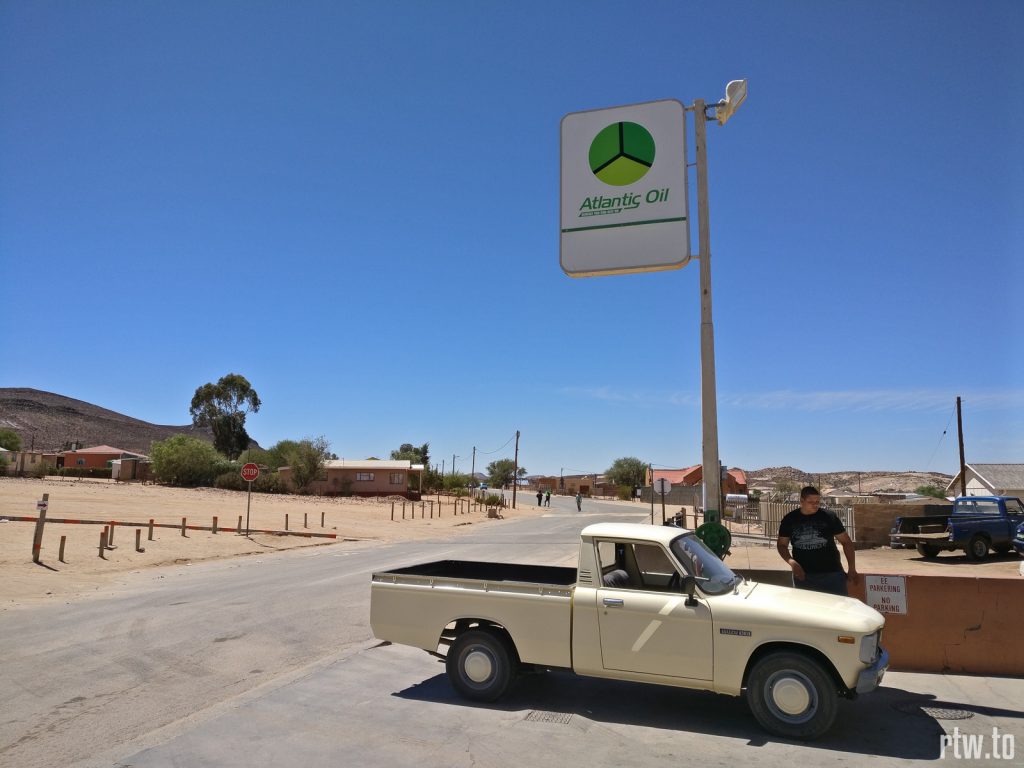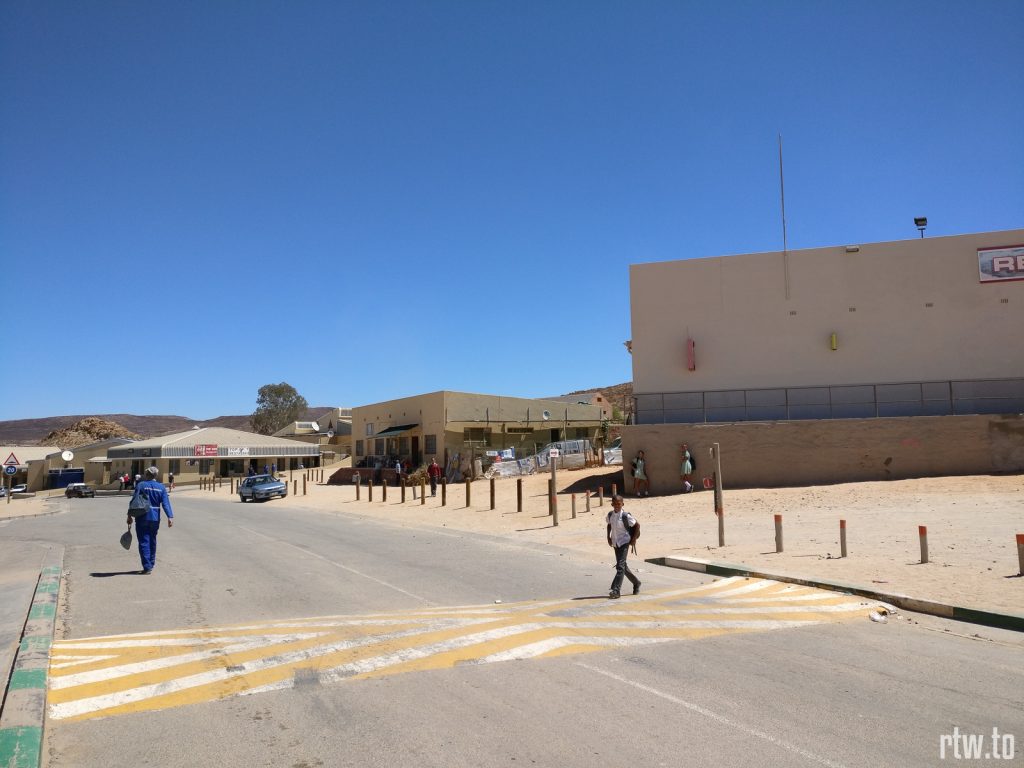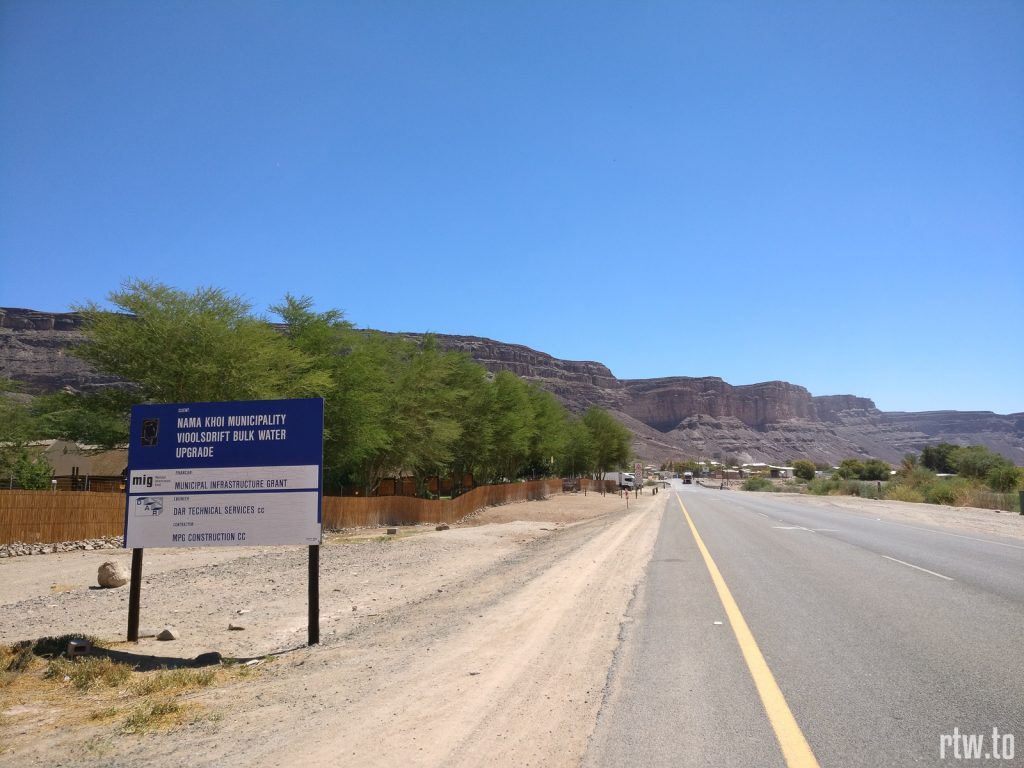 I rolled smoothly up to the border where I was prepared to explain why I had overstayed my visa. After I've handed the documents, the conversation went like this:
Officer lady: You know you have overstayed your visa, right?
Me: Yeees, you know, my motorcycle got delayed and I couldn't leave without it.
Officer lady: Wait here. (goes away for 10 minutes) Here, sign this and that is all.
Me: Do I have to pay a fine?
Officer lady: No, but you can file an appeal by sending us an email to the address on the paper you've just signed.
Me: Ok, thank you!
Basically, they handed me a paper saying that I was declared a non-desirable person and that I had been banned from taking a visa for South Africa for one year. It wasn't like I was planning to return soon. The motorcycle Carnet de Passage was stamped for exit, passport was stamped for exit with the written addition of Reg. 27.3(a) (Regulation 27.3, which explains the non-desirable status) and that was it.
At the Namibian border (which was a few kilometers away) I had to fill plenty of forms, but in the end I was allowed entry without much hassle. As I went north, I saw the landscape change to desert. I filled up at the first Shell gas station after the border, bought a SIM card, grabbed a bite and went on my way towards Hobas. I couldn't help but notice that traffic was scarce, even though this was the main road linking the two countries. There was a car passing maybe every 15 minutes and I mean from both ways.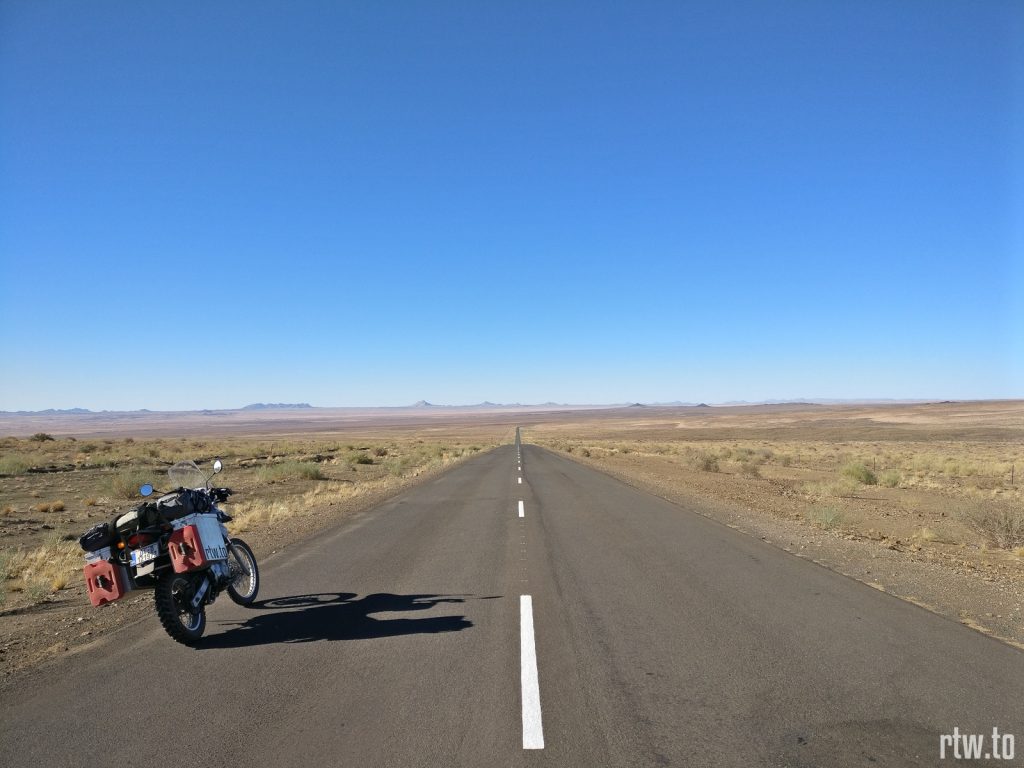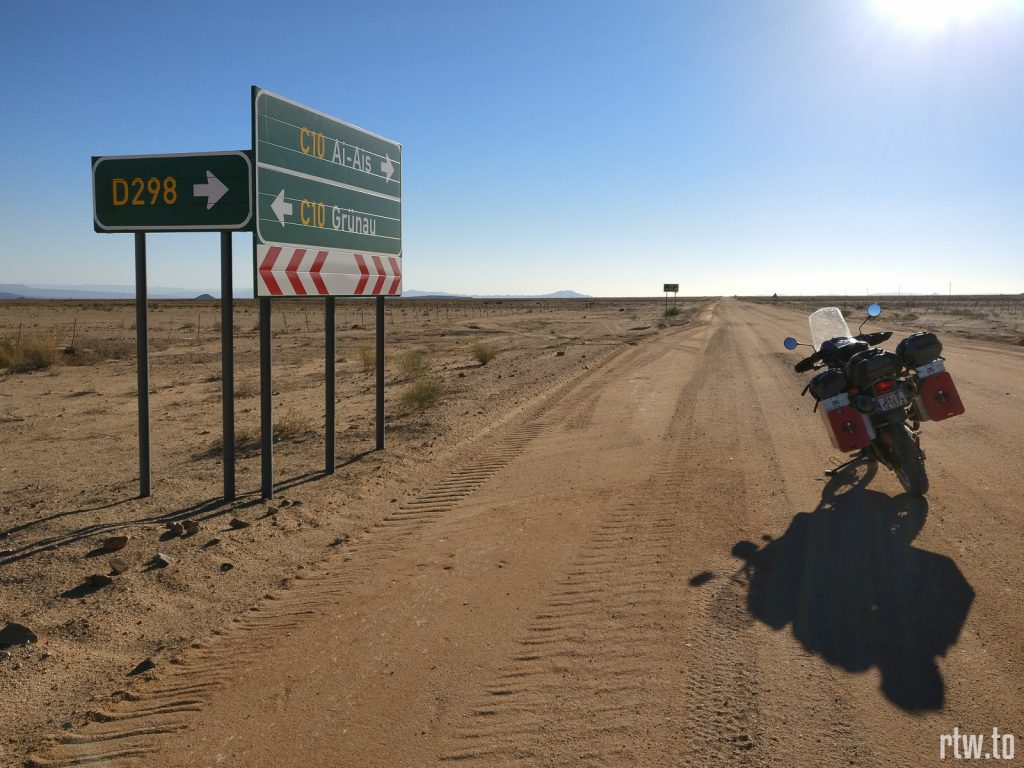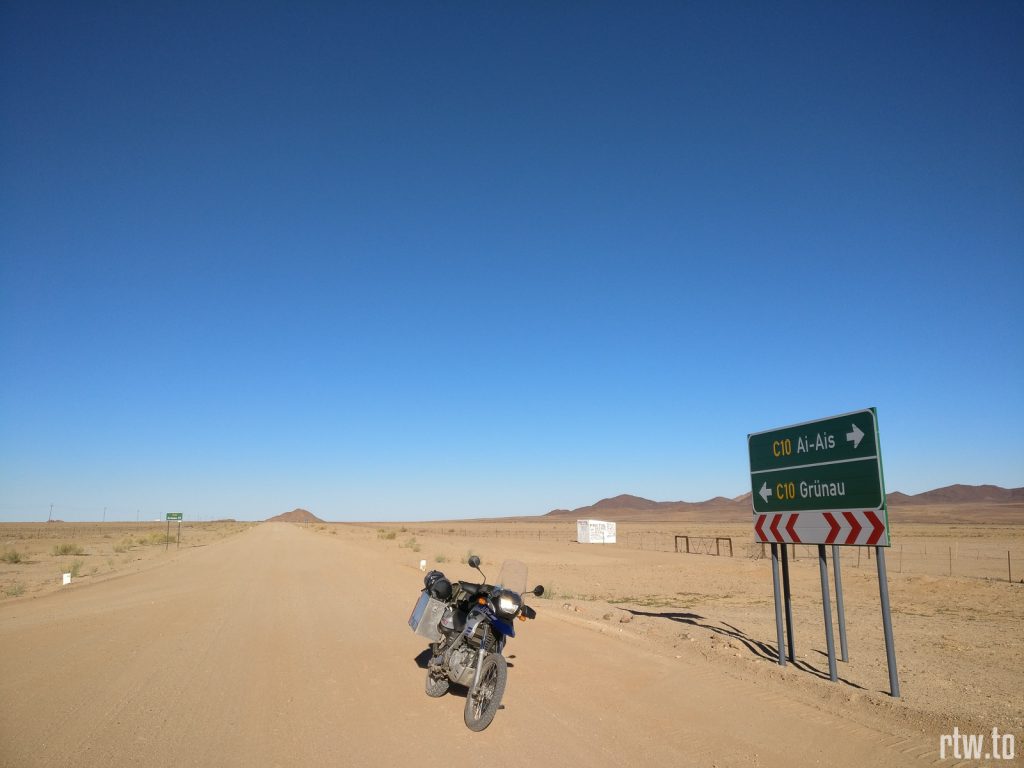 The last 150 kilometers of gravel road put me to the test as I almost tipped over while crossing a patch of sand, not to mention that I was so tired that I could only pitch the tent and have a beer that evening. A zebra that crossed my path put a smile on my face; it was gone before I could take a picture of it. Watching the sunset had to wait for the next day.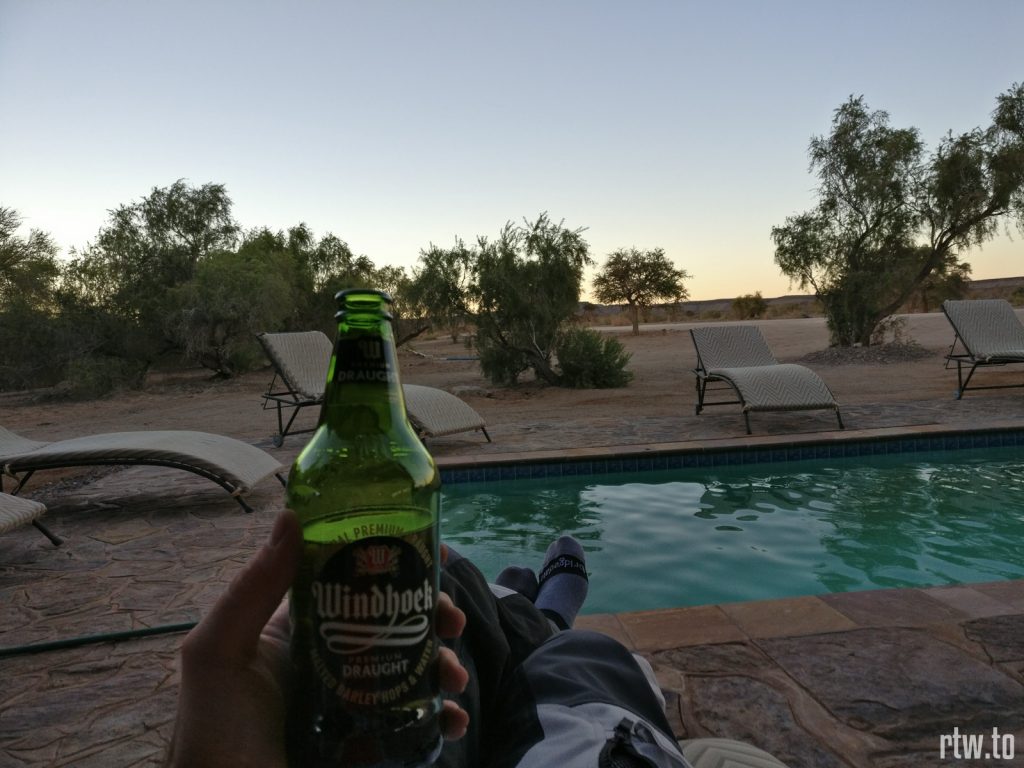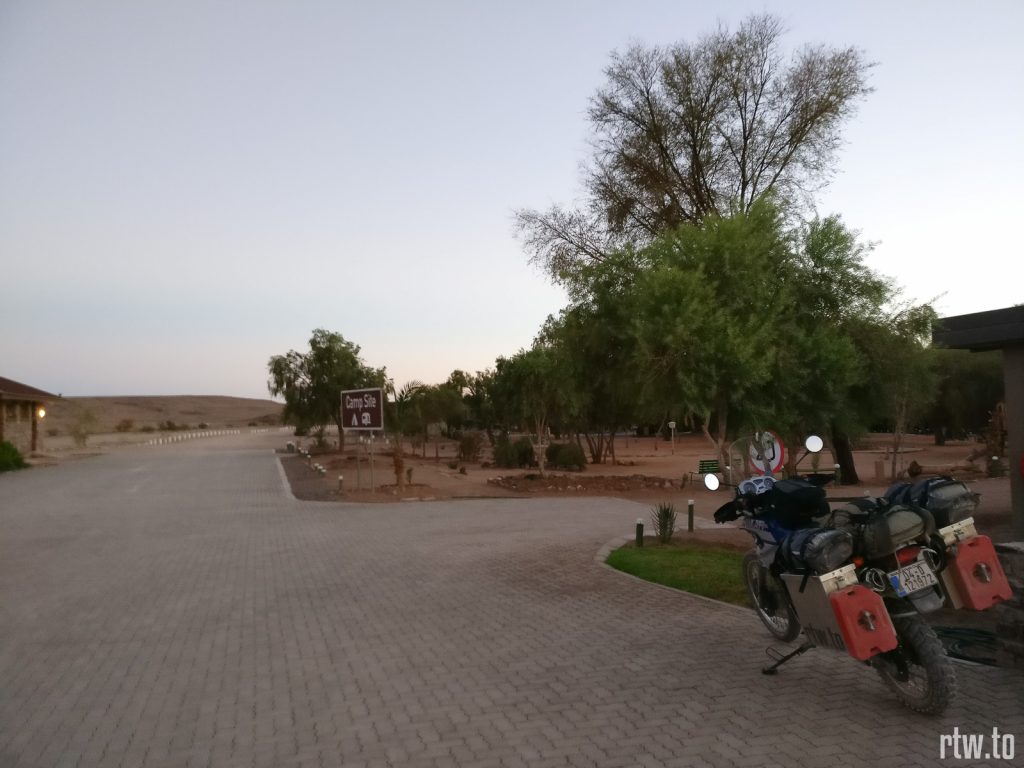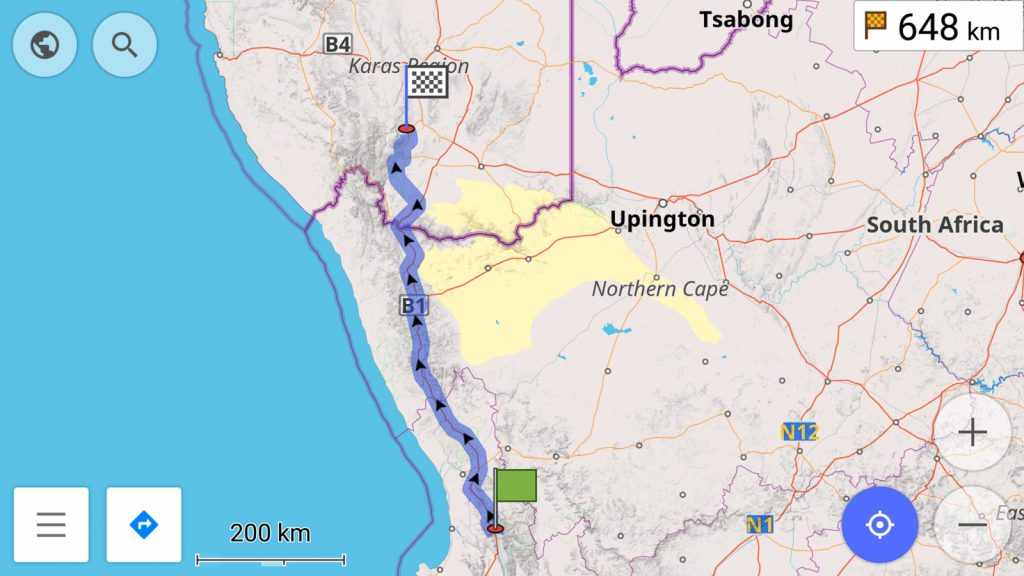 Raw journal notes from that day:
Red flag people hired to raise awareness of a road construction area
Been declared nondesireable in South Africa for overstaying the visa
Almost fell down after hitting a patch of sand on the gravel road
Last 150? km on gravel were hard
Too tired to go watch the sunset
Had a beer at Hobas then pitched the tent, in dust because there was no grass
Long time to unpack and to pack, need to optimize
---
---
You might also like
---